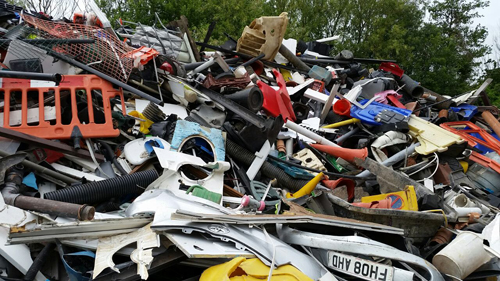 Scrape Trading
Madinat Istanbul Metal Scrap Trading – Sharjah
A complete plant for Metal Scrap Collection, Recycling, and Trading. We also trade the collected Scrap to different countries worldwide.
A transfer station to collect, demolish, trade in all types of Metal Scrap. All the processes are completed with the help of:
Static or dynamic Compactors that allow the increase of reception of the transfer trucks carrying capacity.
Combination of structures, machinery, and technologies for volume reduction purposes.
Designed Tipping & Loading Areas.
Elevated Ramps designed to release waste mainly into toppers.
Monitor and record keeping using the most advanced computerized systems and software.
Air and Noise Pollution Control systems for all enclosed operating areas.
Sardar Ali Sons Scrap Trading – Dubai
Solid Waste Management Services
Trade waste collection and transportation
Hazardous Waste Management Services
Hazardous waste collection and transportation
Medical waste collection
Azad Sardar Scrap Trading – Dubai
The plant for collection and trading of Scrap items of :
Secondary / Scrap Steel Bars, Iron Rods, Steel Billets, Steel Coils, Hot Roll Coils, GI Coils.
Cast Iron Scrap
New / Secondary / Used / Scrap Ductile Pipe
Used / Scrap Rails
Used / Scrap PVC Pipes & Plastics Scrap
Used / Scrap Marine Equipment's. (Anchor / Propeller / Engines / Chain)
Al Hur Heavy Mechanical Equipment – Sharjah
The central unit which Deals with following mechanical/machinery scrap items:
Used / Scrap Heavy Equipment's
Used / Scrap Heavy Machinery (Bulldozer, Shovel, Cranes, Excavators, Trucks)
Used / Scrap Heavy (Buses / Pickups) & Used / Scrap Light Vehicles (Cars / Van)
Heavy Metal Scrap (HMS), Industrial Scrap, Light Metal Scrap
Iron Scrap / Steel Scrap / Metal Scrap / Ferrous Scrap
Istanbul Scrap Trading – Al Ain
The division to handle the complete process of collection, compression/handling/sorting and trading of all types of Waste and Scrap items like:
Collection, Handling & Trading of Household and Municipal Waste
Collection, Handling & Trading of Commercial and Industrial Waste
Collection & Handling of Market, Bulky, Construction/Demolition and Green Waste
Collection & Handling of Slaughterhouse Waste
Najim Istanbul Metal Scrap Trading – Sharjah
 One more plant for complete Metal Scrap Collection, Recycling, and Trading.
All the metal scrap collected from different areas of UAE are sorted out in various categories applied Techniques with Equipment and machinery to create heap and bundles of scrap items.
Then transfer to the Recycling plant or trade to other buyers of Metal Scrap.
Istanbul Sky Scrap Trading – Abu Dhabi
 Deals in scrap items of Plastic and Chemicals waste.
Plastic waste from various products, such as polyethylene, Polyethylene (HDPE & LDPE), plastic bottles, plastic buckets, plastic mugs and many more. These can resist high temperature and are of supreme quality.
Moreover, we also give assurance of quality and on-time delivery of Plastic Scrap.
Al Kashif Metal Scrap Trading – Sharjah
 Specially built to handle the Metal Scrap collection and recycling:
"Reduce, Reuse, Recycle" waste.
Innovative ways to collect and process all types of recyclable materials.
Options for sorting on-site and off-site
Green waste for composting and mixed waste for recyclables
Services
Web Design, Web Development